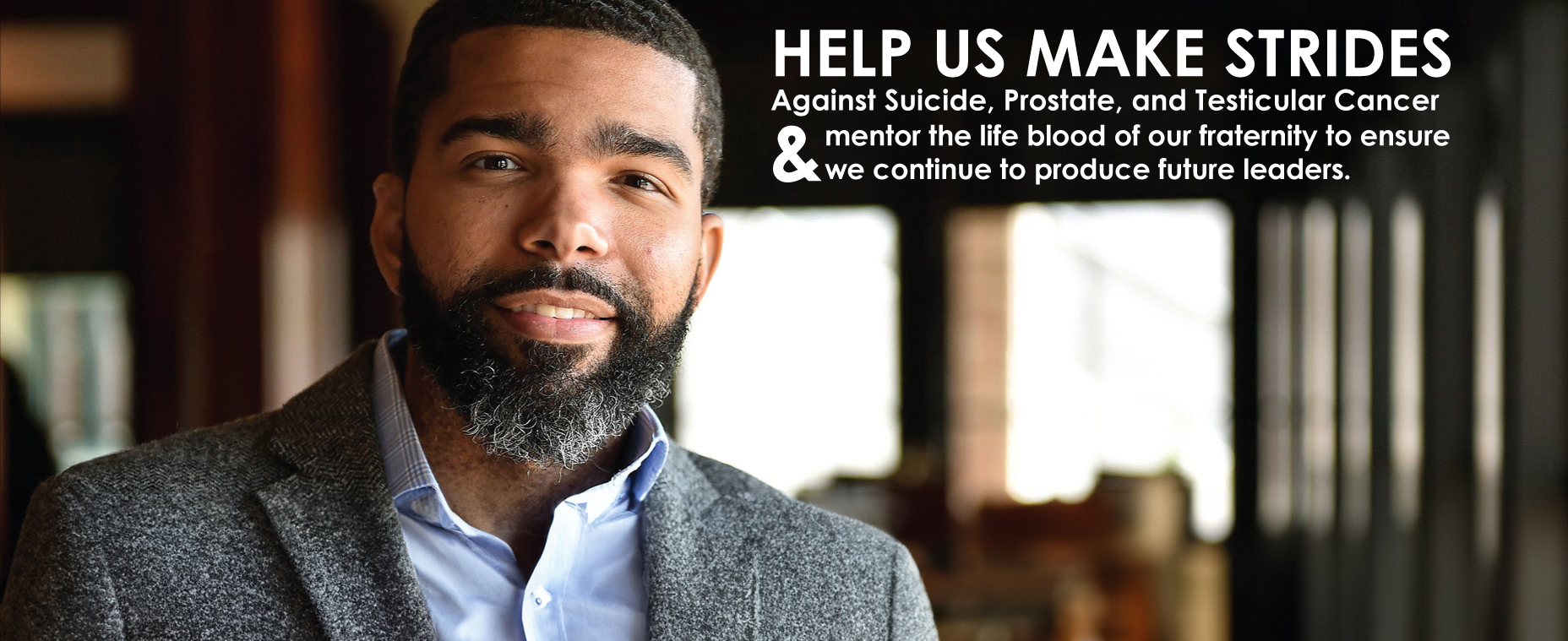 You are here
Movember Prostate Cancer Awareness Drive
November 1, 2017 By Dir., of Social Action, Bro. Dr. Mike Baslee
---
Men worldwide are facing a health crisis that is not being talked about. Our fathers, brothers, partners, and friends are dying too young. We can't afford to stay silent. That's why we're taking action.
Our motivation is to use the power of the mustache and beard to have an everlasting impact on the face of men's health. This is Phi Beta Sigma Fraternity, Inc. Sigma Wellness programs in action.
The No Shave November/Movember Prostate Cancer Awareness drive is one of the ways Sigma is making an effort. Initially led by the Western Region, the fundraiser has grown to international. This past drive we saw brothers around the world posting pictures of their hairy faces on social media along with encouraging messages regarding mens health and cancer prevention. These "Scruffy Sigmas" and other Greeks or Friends have brought a much needed spotlight to the situation.
The main goal for the "Movember" event, however, is always fundraising. We have steadily grown in our presence in the national rankings of this grass root organization. We were a top 500 contributor this last year and raised $4100.00, without counting the additional $1300.00 Kappa Delta Sigma Chapter raised separately. The drive is becoming an important part of the Sigma landscape and a key supporter of our Living Well Brother to Brother program. We have the support of members of the International Board and Brothers throughout the country. Look for big things in the years to come and our heartfelt thanks and love to all those who have been the driving force behind this effort.
Help us stop men dying too young. Join the movement. You an make a donation of any monetary amount by clicking here for our team page. For more information please visit our Facebook page Scruffy Sigmas in Light Blue and the Movember foundation.
Warmest Fraternal Regards,
Bro. Dr. Mike Baslee
Western Region Dir., of Social Action
Phi Beta Sigma Fraternity Incorporated