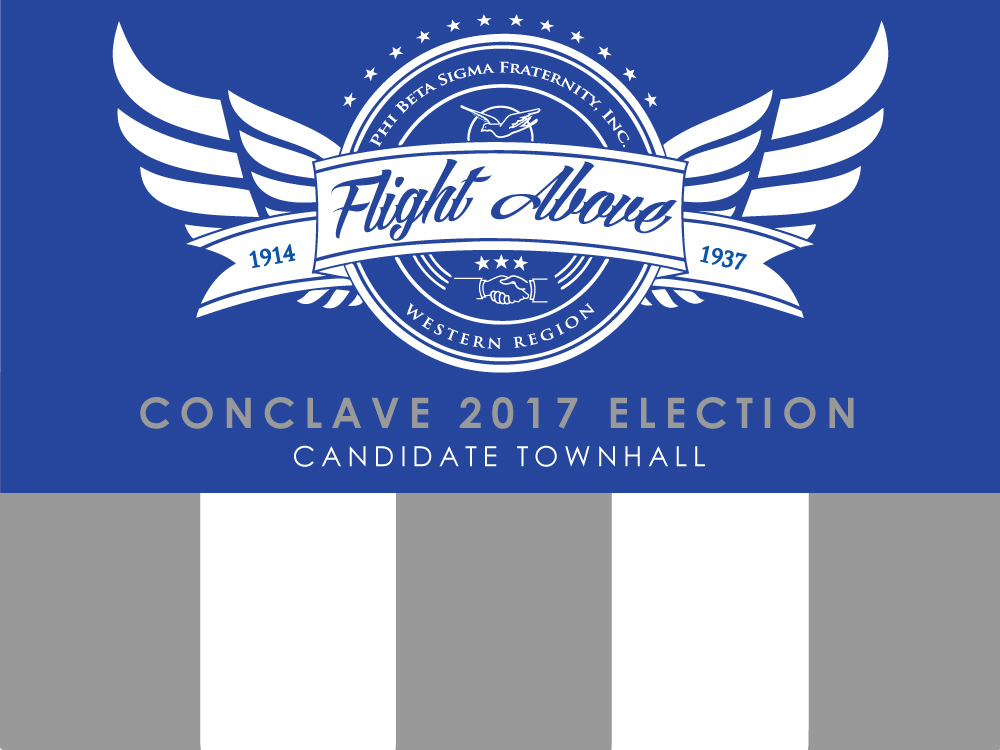 July 8, 2017 By PBSWest.org
Phi Beta Sigma Fraternity, Inc., Western Region will be hosting a Town Hall for brothers to interact with the some of the candidates running for office at the upcoming Conclave in Detroit, MI. The Town Hall will feature candidates running for the international positions of 1st Vice President, Second Vice President, and Collegiate Member at Large. "Hosting events like this help create an environment of dignity, respect, and self worth for each brother in the Fraternity" states, 1st Vice Regional Director, Bro. Kedric Nalls who will mediate the event. There will be a 30 minute Q&A session where Brothers on conference call will be able to directly question the candidates. Each candidate will answer their questions in a rotating manner, followed by a three minute closing statement. There are two brothers running for the position of International 1st Vice President
Bro. Jean B. Lamothe
, Lambda Lambda Sigma | Trenton, New Jersey and
Bro. Ray Smith
, Rho Sigma Chapter | Miami, Florida.
Bro. Fredrick Bell
, Iota Tau Chapter | Louisiana State University and
Bro. Jaylen McKinney
, Epsilon Mu Chapter | University of Michigan-Flint are running for the position of International 2nd Vice President. We have three brothers campaigning for the two positions of International Collegiate Member at Large Bro. Michael Facey Jr., Rho Zeta Chapter | Radford University, Bro. Darian Hayes, Delta Nu Chapter | University of Memphis, and Bro. Deyshon Ward, Xi Lambda Chapter | Kentucky State University. For most of the brotherhood, this will be your last chance to hear directly from the candidates themselves prior to Conclave, so don't miss this opportunity to get informed.