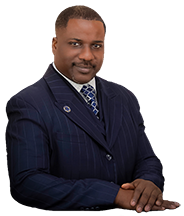 Bro. Mark Armstrong is the current Phi Beta Sigma Fraternity, Inc., Western Regional Director. He was elected as the 33rd Regional Director during the 63rd Regional Conference in Long Beach, CA in June 2016. Bro. Armstrong was initiated into the Gamma Nu Chapter | Wichita State University in the Spring 1987 4GN Spr '87 Blue Destiny - Tail/Anchor). He has been a member of the following alumni chapters: Kappa Nu Sigma | Wichita, KS, Phi Beta Sigma | Los Angeles, CA, and Epsilon Psi Sigma | Las Vegas, NV. In addition, he has held (and or currently holding) the following leadership positions within the fraternity:
Gamma Nu: Chapter Vice President (1 year)

Kappa Nu Sigma: Chapter President (2 years)

Kansas State Director (3 years)

Epsilon Psi Sigma: Previous Vice President (3 years), Current Treasurer (4 years), Previous Chapter Advisor – Pi Zeta Chapter (2 years), Previous Membership Intake Process Chairman (3 years), Sigma-Zeta Council Secretary (1 year) and Co-Treasurer (current).

Western Region: Previous Sergeant-At-Arms (3 years), 2013 Western Regional Leadership Conference Chairman, 2015 Western Regional Leadership Conference Co-Chairman, 1st Vice Western Region Director (April 2014 to June 2016), 33rd Western Regional Director (June 2016 - Present)

International Office: Western Region Risk Manager (served concurrent with 1st Vice Western Regional Director position April 2014 to June 2016), Western Region Representative for the Resolutions International Standing Committee (2012 to 2014).
Since joining Epsilon Psi Sigma Chapter, Bro. Mark Armstrong has registered and been an active participant in each annual Western Regional Conference since 2007. In addition, Bro. Mark Armstrong an active participant in the last 4 out of 5 Conclaves. He has been awarded numerous accolades including Most Supportive Sigma Award (presented by the Nevada State Director of Zeta Phi Beta Sorority, Inc.) for 2011, Alumni Brother of the Year for 2010, Sigma Legacy Award Winner for 2011 and the Epsilon Psi Sigma Chapter's Las Vegas Sigma Man of the Year for the years 2010, 2011, 2013 and 2015. Bro. Mark Armstrong has been a financial brother since initiation and is a Sapphire Life Member (#6SLM).