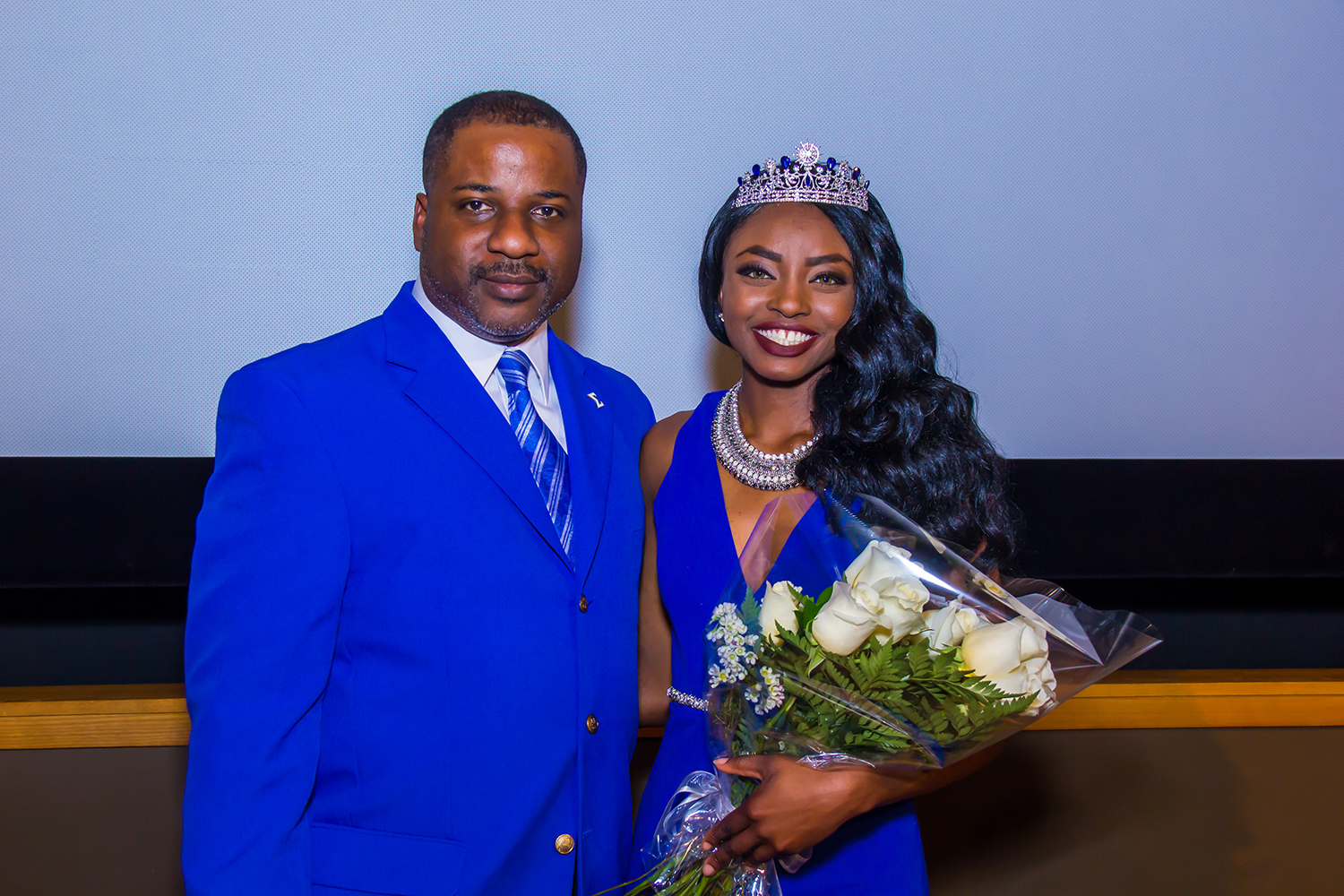 April 10, 2017 By Itohan Osayaren PBSWest.org
Men of Sigma my name is Itohan Osayaren and I am extremely proud and humbled to hold the title of Miss Phi Beta Sigma. I am honored to represent the Western Region at your upcoming Conclave in Detroit, MI. I was crowned Miss Phi Beta Sigma Western Region at the Leadership Conference held in Reno, NV. I qualified for regional Scholarship Pageant by winning the Gamma Alpha Lambda Chapter's Miss Phi Beta Sigma pageant.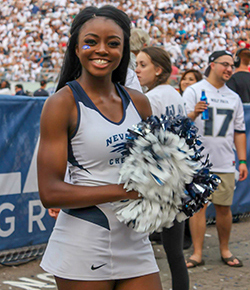 I am originally from Las Vegas, Nevada. I have six siblings in total, five sisters, and one brother, and am blessed to be a proud Nigerian. I'm extremely connected with my African heritage not only through my performances in African dance, but within my everyday lifestyle. I love to stay involved with my campus and the community I live in; I have managed to do both by being a member of the Blue Key Honor Society, a UNR Cheerleader, and Vice President/ Stroll Captain of a women's empowerment organization on my campus called A.B.L.E Women. I love to meet new people, explore, and spend my free time drawing. I'm passionate about making a change in other people's lives and I plan on traveling the world for both personal and professional causes. I'm an outgoing, studious, and God fearing woman who is blessed to be an the person I am today.
1. What is your major and g.p.g.?
I'm majoring in both pre-nursing and community health science while also minoring in biology at the University of Nevada Reno. I was blessed to find out that I was just recently accepted into the Orvis School of Nursing Program, so my educational focus and pursuits may alter slightly in the near future. My current cumulative g.p.a. is 3.6.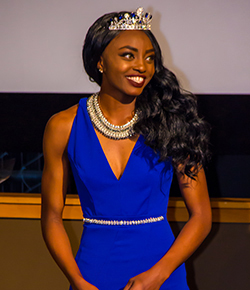 2. How did you get involved with the Men of Sigma?
I first got involved with the Phi Beta Sigma Fraternity through my membership in a women's empowerment organization A.B.L.E Women; our organizations have co-sponsored several events on campus. Also while a member of University of Nevada, Reno Cheer Squad I was befriended by the past Miss Phi Beta Sigma for Gamma Alpha Lambda Chapter. She was one of my main proponents encouraging me to participate in the pageant.
3. Besides winning, what was your favorite part of competing in the scholarship competition?
My favorite part about competition was getting to know the other contestants. I was really blessed to be surrounded by ladies who had similar aspirations and drive as myself. We all wanted to encourage and build each other up, as well as representing our sponsoring chapters and our own individual selves to the best of our ability, and that was really inspiring to be around.
4. What would you like to share or say to other young ladies who are contemplating participating in the pageant?
If I could say one thing, I'd tell other ladies to go for it! Pageants are an amazing platform for you to showcase to others who you are, what your goals are, and how personable you can be. It's daunting and nerve racking at first, but whether win or lose, the memories you make and the people you meet will carry on with you for the rest of your life.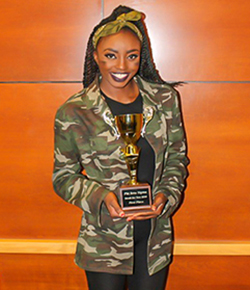 5. What are you looking forward to this summer in Detroit?
This summer in Detroit I'm hands down looking forward to creating memories! I don't get to travel too often, and I'm excited to be given the opportunity to explore the city and make new connections while also representing the Western Region in the greatest light possible.
6. What are your aspirations after graduation?
After graduation, I plan on using my nursing degree to serve either in Nevada or California. I also want to be able to start developing experiences in working in the neonatal intensive care unit at hospitals and traveling as a nurse during disaster relief efforts.
Instagram:
Itothequeen